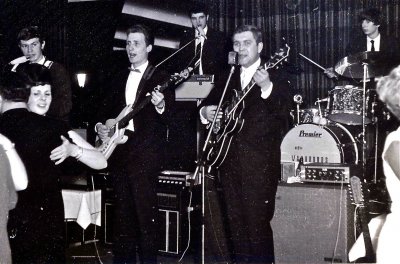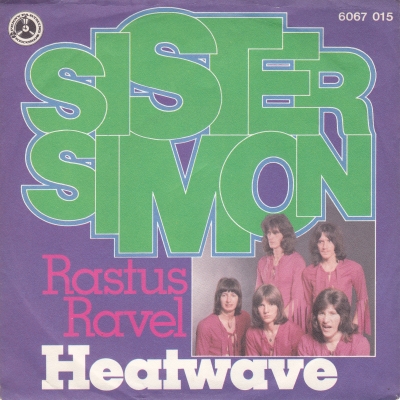 Martin joined Crew as drummer and songwriter: 'Different Cities' / 'Lady Of The Night' / 'Open Another Door' in 1971.
Previously (1967–69), he played in Germany, with The Vagabonds and Jigsaw Puzzle and, in 1969 in London, after a short stint with Jackie Edwards, he joined the short-lived Pure Gold and then Heatwave.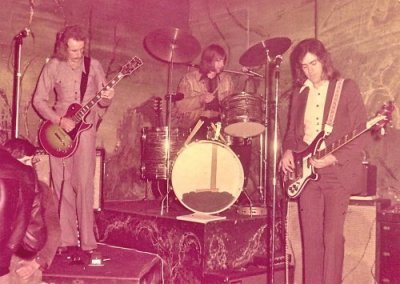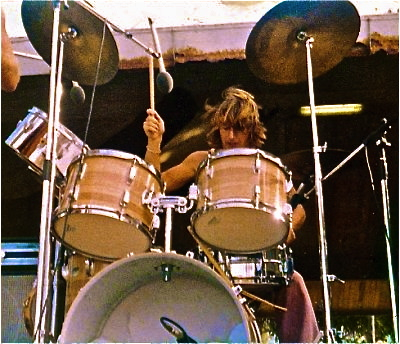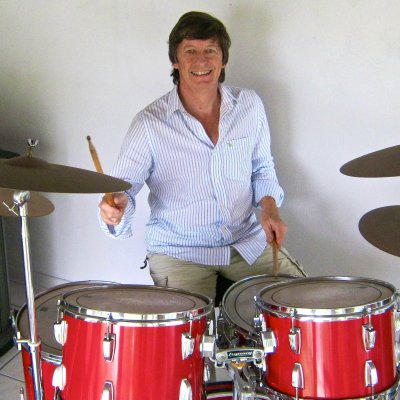 From left to right - back: Terry Shea (vocals/guitar) -  Richard Steen (vocals/lead guitar) - front: Martin Samuel (drums) - John Fellows (vocals/bass),  Peter Allat (lead vocals).
A regular on the BBC, they recorded 'Sister Simon (Funny Man)' b/w 'Rastus Ravel (Is A Mean Old Man)'.  Written by John Edward and released by Larry Page on Penny Farthing Records (16th October 1970), the B-side featured Rick Wakeman on piano and back-up vocals by Doris Troy.
Martin joined Simon Raverne and Cigarette and Burning Boots on Jersey, C.I. ~ who also played in Dubai, U.A.E. 
Cigarette and Burning Boots at The Deep, St. Helier ... Left to right: Richard Melhuish, formerly of The Kult, (guitar/vocals) - Martin Samuel (drums) - Taffy Edwards (lead vocals/bass). 
Relocating to the U.S.A., and while a recording studio session drummer in Los Angeles, San Francisco, Seattle and Honolulu, Martin designed the Chord Board. 
As a surfer, he moved to Hawaii and joined Bright Eye Band, who played the 9th Sunshine Festival in Diamond Head Crater opening for Journey.

He went on to form the Kailua six-piece, Sweet Fire and later played in a Waikiki band with Sly And The Family Stone saxman, Jerry Martini.
Co-wrote, 'Turn To Me', with Lisa Nemzo ~ recorded and released on her Polydor album, Rendez Vous, by Audrey Landers.  Co-wrote, 'Every Teardrop'. 
Martin does blue-water sailboat deliveries, for which he won Sabre Yachts 1987 Outstanding Performance Award and is also an award-winning [traditional, table-top, board, card and dice] game designer at Games Above Board.
 2014, Martin co-wrote 'Boogie On The Bayou'.
 CONTACT: CREW